ACEC Arkansas Principals Academy
May 17 @ 8:30 am

-

May 18 @ 3:30 pm
ACEC Principals Academy
May 17-18, 2023
Hilton Garden Inn West Little Rock
10914 Kanis Road, Little Rock, AR
The Principals Academy is Zweig Group's flagship training program encompassing the critical aspects of managing a successful professional AEC service firm. Elevate your ability to lead and grow your firm with this program designed to inspire and inform existing and emerging AEC leaders in crucial areas of firm management leadership, organizational design, recruiting, marketing, business development, and project management. Learning and networking at this premiere event challenges traditional seminar formats and integrates participatory idea exchange and practical case studies led by Zweig Group's top advisors.
This training blends instructor-led lecture, facilitated discussion, skill practice, and mini-case application exercises.
Zweig Group's leadership team draws from our 30+ year history working with AEC firms to teach the latest approaches to managing and operating successful firms – using our comprehensive data set of industry benchmarks and best practices. The Principals Academy is like a mini-MBA for design and technical professionals and is an impactful way to grow your career and your firm.
Who should attend?
Presidents, CEOs, and c-suite executives of AEC firms
Experienced principals seeking to enhance their knowledge
New principals/owners and emerging leaders seeking to prepare for the next step in their careers
Leaders/managers of market sectors, project managers, and senior design and technical staff
What attendees will learn from this program:
What It Means to Be a Principal
Organizational design and performance management
Leadership and Strategy
Marketing and Business Development
Client Experience in Project Management for Leaders
Recruiting and Retention
Registration includes:
A comprehensive seminar workbook, breakfast, lunch, and refreshments during the day, and the opportunity to learn from expert trainers in the fields of business management and high-performance leadership.
ACEC Arkansas Member Early Bird Registration: $1,695 (ends April 21)
ACEC Arkansas Member Registration: $1,795 (after April 22)
Non-Member Early Bird Registration: $1,795 (ends April 21)
Non-Member Registration:$1,895 (After April 22)
MULTI-ATTENDEE DISCOUNT: Save 25% on all registrations after your firm's first two attendees.
PAYMENT INFORMATION: Please make checks payable to ACEC/A and mail to: P.O. Box 24902, Little Rock, AR 72221.
Please visit Eventbrite to pay online. (Fees do apply to credit card purchases)
*Registration fee does NOT include lodging.

Continuing Education:
Attendees of this training seminar earn LU/6 PDH/.6 CEU of continuing education credits per day.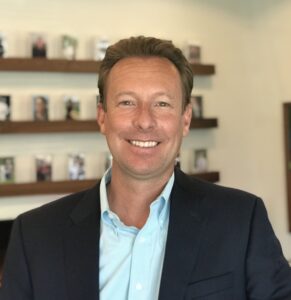 Instructor: Chad Clinehens, PE
Chad Clinehens is the president and CEO of Zweig Group. Passionate about the business side of design and technical service firms, Chad has built a career on leading them through growth and change. He has worked with AEC firms throughout the U.S. on a variety of needs – strategic business planning, turnarounds, partner separations, organizational restructuring, mergers and acquisitions, marketing and sales, growth campaigns, and more.
As a registered professional engineer, Chad brings an in-depth knowledge of what makes professional service firms and the people who work for them unique. Working in the industry for more than 20 years, he has been involved in many aspects of the business including design, project management, department management, regional office management, and directional leadership. He holds an MBA and BS in Civil Engineering from the University of Arkansas and is a registered professional engineer in several states.
Instructor: Justin Smith, SE, PE
Justin Smith, SE, PE, MBA is a subject matter AEC leadership and project management expert with a proven track record of business growth and profitability in diverse and highly technical programs. Having led teams successfully completing high pressure projects throughout the country and internationally, he is no stranger to the challenges that organizational leaders and team leaders in the AEC industry face.
Having held nearly every role that exists in a modern AEC firm, Mr. Smith brings a practitioner's eye to consulting and training and regularly offers his expertise to firms, universities, and professional organizations looking to develop skills and offerings that provide a competitive advantage for talent. Mr. Smith has consulted on projects and with companies on matters including workplace culture improvement, leadership development challenges, business system implementations, and project leadership for highly technical subject matters.