ASPE Annual Conference
---
Register is open for the ASPE Annual Conference from April 14-15, 2022.
April 14, 2022 | 1:00 PM - 5:00 PM
April 15, 2022 | 8:30 AM - 1 PM
CONFERENCE SCHEDULE
Thursday
1pm-1:30pm Chris Abbot, Oaklawn
1:45pm-2:15pm Ryan Benefield, ARNC, Revolving Loan
2:20pm-3:00pm - Brian Tanner, ATG, Blue Beam
3:00pm-3:45pm - Chance Hollingsworth, TRANE
4:00pm-5:00pm Ken Estes, Case Study
5:00pm-6:00pm - Reception/Mixer
Friday
8:00am-9:00am - Rick Gjiueraci, Ethics
9:00am-10:00am - ARDOT – I-30 River Bridge OR Keli Wylie – Alternative Delivery
10:00am-11:00am - Heather Richardson, Robert Coon and chapter updates
11:30am-1:00pm - Emerging Leader and Awards Luncheon
Thanks to Garver for being our Gold Sponsor for the ASPE Conference.

Thanks to BXI Insurance for being our Thursday night Reception Sponsor.
Thanks to Crafton Tull for Sponsoring the Emerging Leader Luncheon on Friday, April 15.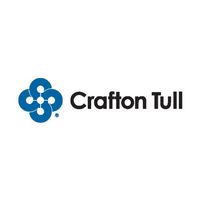 We are still looking for sponsors for the ASPE 2022 Conference.
Download the sponsorship packet here and contact us today if you are interested in sponsoring the conference. 
Member | Full Conference (both days)
$120.00

Member | Day Pass
$80.00

---
Non-Member | Full Conference (both days)
$150.00

Non-Member | Day Pass
$100.00